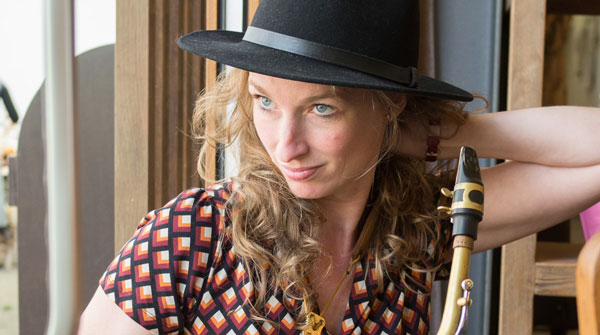 Dear music fans
There has been a change of date for two concerts in Switzerland at the end of June. I cordially invite you to a 30-minute music journey with me and my saxophone on the following dates:
Sa, 29 June, Thalwil, 3 p.m., Church of St. Felix and Regula So, 30 June, Wassen, 3 p.m., Church of Wassen
Since a few days I have a new video of my Swiss Henry Band. Have a look. We will play next Friday, June 28th at the Frauenstimmen-Festival in Brig.
I wish you a wonderful summer time!
Kind lovely regards
Nicole Johänntgen

Video by Daniel Bernet
Nicole Johänntgen sax, Lukas Wyss trb, Jörgen Welander tuba, Clemens Kuratle drums