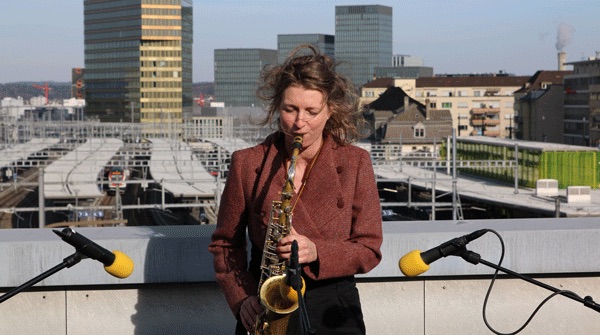 Dear friends
Life is wild and roller coaster rides are part of it. Music always in your luggage. Let's go!
Scandinavia is calling! With the Danish singer Cæcilie Norby we, Sisters in Jazz, present our new CD in Denmark, Sweden and Norway. It has been released by the label ACT and is currently being discussed worldwide. Here is a little Video of us.
I became an ambassador again three days ago! I am already Saarland ambassador and from now on also ambassador for the world-famous saxophone brand Henri Selmer Paris in Switzerland. This is a great honour, which I am very pleased about.
A few days ago I visited the Velsen adventure mine in the beautiful Saarland. There I shot several 360° videos with Wolfgang Bogler. Be sure to have a look!
My March cover picture is from the recording session with BalconyTV. BalconyTV is an online music show that presents musicians all over the world. The videos are shot on rooftops and balconies in Zurich and 60 other cities. Soon my video will be released.
Now I'm looking forward to music. And in a few hours I'll be standing in the Andreaskirche in Zurich recording my first solo recording. It will be released in small editions of only a few CDs. You can order it directly from me.
I wish you a nice March and hope to see you soon at one of my concerts!
Best regards
360°-Video at Mine Velsen
Henri Selmer Paris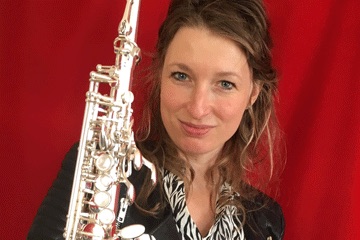 Cæcilie Norby & Sisters in Jazz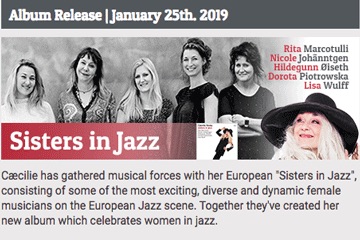 "Ein fantastisches Album, mit eigenen Kompositionen, aber auch mit Neu-Interpretationen von Jazz-Pionierinnen wie Nina Simone und der Singer-Songwriter-Ikone Joni Mitchell. Stimmlich kann Norby es mit diesen ohnehin aufnehmen." (Emma)
Radio feature from NDR Kultur: listen.
Radio feature from Swiss-French radio RTS: listen.
"Sisters in Jazz" has the potential to reach far beyond the narrow jazz circles." (Politiken)