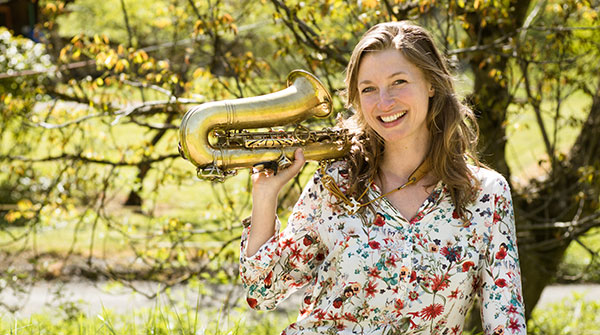 Dear friends
I would like to invite you to my CD release tour in October. My band comes from New Orleans and we present our new album "Henry II". We play in Switzerland and Germany at great festivals and in beautiful jazz clubs. Here you can listen to the brandnew CD Henry II and watch the albumteaser. The new album you order directly here via e-mail or over my website.
And if you are spontaneous, I cordially invite you to come to the Ono in Bern next Sunday, October 7th. At the Festival Vignettes on Stage I present for the first time two new works with choir.
I like the autumn because of its colourfulness. I wish everyone a wonderful October and look forward to seeing you again! Perhaps on 18 October at the Zürcher Moods or on 28 October at the Saarbrücker Kunstwerk?
See you soon!
Best regards
Nicole